FARM FRESH ORGANIC PRODUCE 
From spring asparagus to pungent turmeric we have the certified organic produce you are looking for. Our produce buyers carefully select the freshest Certified Organic Produce you can be confident in. We proudly partner with several West Michigan organic farms to bring you the freshest seasonal local organic produce from right in our neighborhood. Stop in and check out what's local and fresh for this month. Fresh produce is delivered several times a week at all three locations.
Start the summer fresh with savings on these USDA Organic produce options. 
You are going to LOVE our Weekly fresh organic produce features!  Weekly produce features will be from Monday-Saturday
PRODUCE SPECIALS FOR September 15 - September 21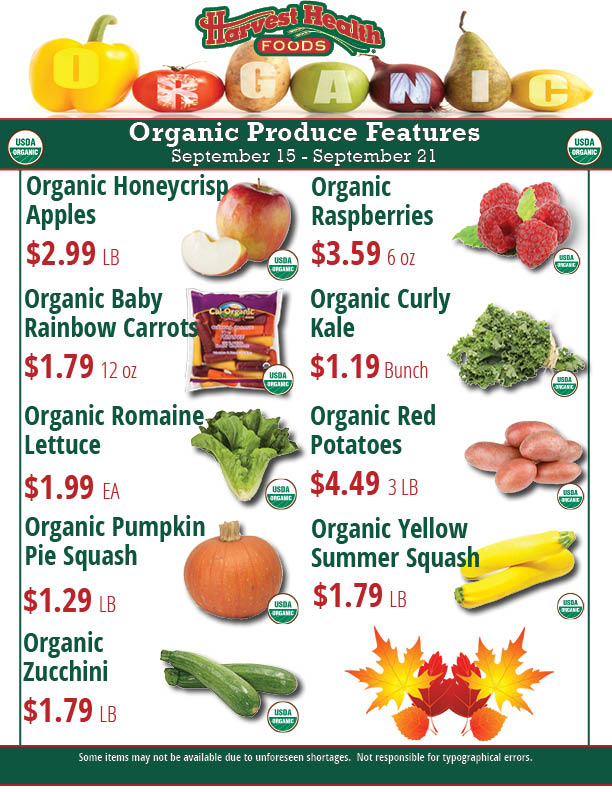 Find even more savings with our Harvest Values pricing, every day, on brands your love. Check us out online.