Our Staff:  Meet the Harvest Health Foods Team, 
If you would like an opportunity to be a part of the Harvest Health Foods Team,  please fill out an application, that can be downloaded.  APPLICATION   We are a bit old school and we would love to meet you in person. Please bring your filled-out application to one of our locations and ask to speak with a store director or manager and introduce yourself.  We look forward to meeting you.
Our History:
In May of 1952, Harvest Health Foods began with a passion for bringing wholesome nutritious foods to your neighborhood. Today that passion still holds true.  Harvest Health is your go-to natural and organic foods store, providing you with a large selection of certified organic produce, bulk items, herbs and spices, gluten-free foods, dairy-free, nut-free, and other allergen-free foods, organic beer and wine, an array of local Michigan products, body care & supplements that meet our established product values. Our Product Values statement confirms our commitment to high quality, clean ingredient foods, home care, and supplements so you can be confident serving your family.
Harvest Health Foods opened in 1952, shortly after Henry Diedering came to the United States from the Netherlands. He sold natural products, baked goods, and bread made with whole-grain flour, door to door. Henry's efforts eventually grew into Harvest Health Foods, the premier natural grocer in West Michigan.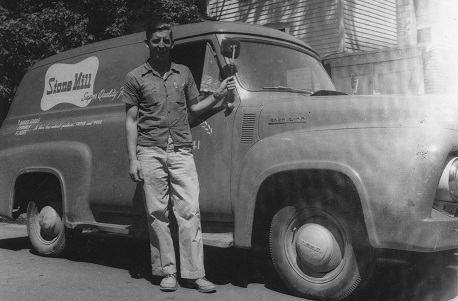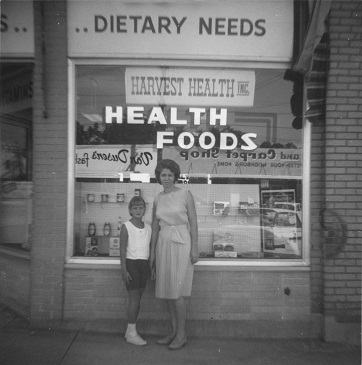 When he began his business, Henry did not think natural foods were out of the ordinary. In the Netherlands, they didn't have packaged, processed foods like they had in the United States. His business was a natural outgrowth of his own traditions.
Cathy Atsma, Henry's daughter, worked with her father for 20 years before taking over in 1991.  Cathy's, husband Henry, joined the family business in 1997 and the second location of Harvest Health Foods at Cascade and 28th was established.   In 2004,  Harvest Health Foods expanded to its third location in Hudsonville on 32nd Ave.  We celebrate our 65th Anniversary and the 90th birthday of our founder.   Harvest Health Foods celebrates an ongoing legacy with Cathy and Henry's daughter, Emily, and her husband Mitchell, leading Harvest Health Foods into the future.
  
Our Harvest Health Foods staff is one of our most valuable resources and they too are committed to a healthy future with Harvest Health Foods.  While not all are family members by blood, we feel privileged to call our staff family members of Harvest Health Foods.
When you walk in the door at Harvest Health Foods, you'll be delighted to find our shelves filled with natural, organic GMO-free groceries, organic produce, and quality brands of vitamins and supplements. You'll also find the latest, cutting-edge health-related products that meet our high product standards.  Complete your healthy lifestyle with healthy beauty,  body, and home care.  Harvest Health Foods is proud to support Michigan businesses and you'll find many local products on our shelves. 
Enjoy watching our Legacy video, filmed in 2017. In 2019 Cathy and Henry Atsma officially retired, and their daughter Emily Nol and her husband, Mitchell Nol, became the new leaders of Harvest Health Foods. Together with strong store-level leadership are passionate about serving the West Michigan area with Healthy Groceries, Healthy Vitamins, and Healthy Answers well into the next century. The passion of Emily's Grandfather, still inspires the vision and customer service, of Harvest Health Foods.