From applesauce to ZBars we've got all the healthier groceries you want to feed your family.  We stock our stores with brands that meet our product values.  So you can be sure you are feeding your family the very best.  We believe it is just as important to know what is not in your groceries. All the groceries on our shelves are free of artificial ingredients(sugars, colors, dies, and preservatives), and hydrogenated fats. When we have a choice between two similar products, we will always choose the non-GMO verified product. Be confident and shop healthy. There are always 1000's or more items that are on everyday Harvest Values Savings.  Stop in and see!
October 2022 Savings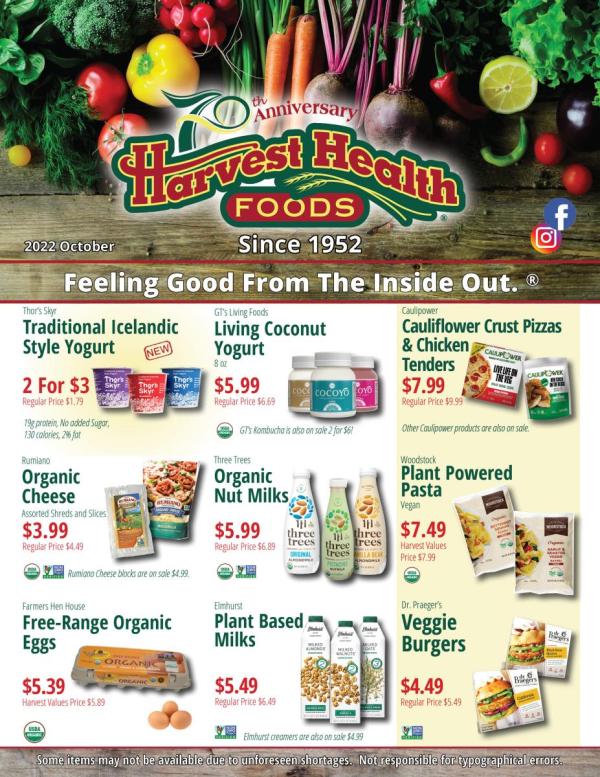 August Sale Flyer - July 30-August 31st 
You'll find even more savings with our Harvest Values Pricing on featured items in the stores every day. Check us out online with Harvest Cart!