Looking for high-quality essential oils for aromatherapy and health?  Harvest Health Foods has them, check back often as we are posting more information about essential oils and how you can incorporate them into your daily life. Keep in touch on Facebook for posts about essential oils and other interesting health topics.  You can trust the brands that we have selected for our shelves.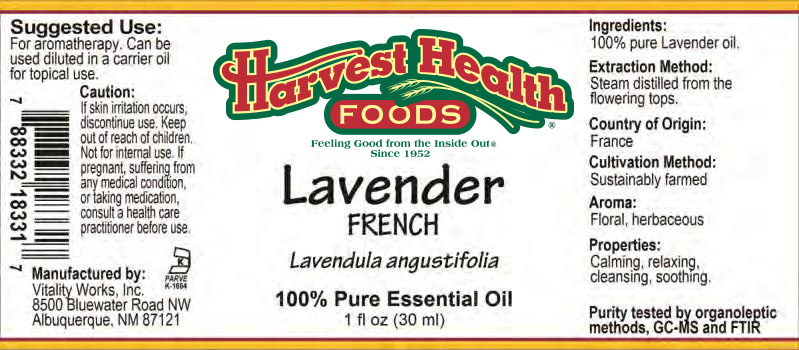 Now Foods Essential Oils Guide - Free Download
100% Pure Essential Oils - Sustainably Harvested
Quality of Essential Oils Our 100% pure essential oils are highly concentrated botanical oils and are never adulterated. All of our oils are validated by GC-MS (Gas chromatography-mass spectrometry) and FTIR (Fourier transform infrared spectroscopy) to positively identify the oil. Most importantly, each oil gets inspected by organoleptic methods. The primary organoleptic indicator of quality for essential oils is the olfactory evaluation of smell by someone trained in aromatherapy. The oils are also physically inspected for color, clarity, and viscosity. We source our essential oils by quality, not price, to ensure the best grade for aromatherapeutic use.  To enlarge our current Harvest Health Food Oils listing.  
We are excited to announce the arrival of 6 new Certified Organic Essential Oils to the Harvest Health Foods Line up.  Organic Eucalyptus, Organic Lavender (Bulgarian), Organic Lemon, Organic Sweet Orange, Organic Peppermint and Organic Tea Tree.  Several new natural varieties coming soon as well as Harvest Health Foods Carrier Oils.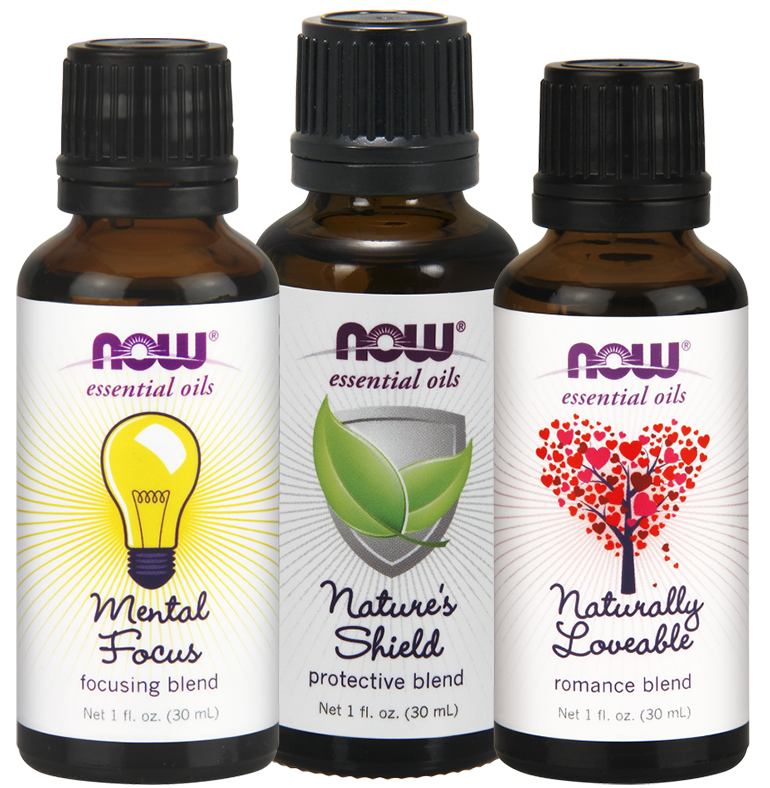 Now Foods Essential Oils Guide - Free Download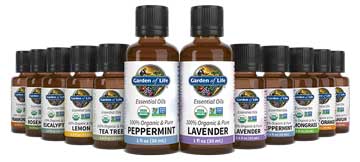 Shop Garden of Life Essential Oils
Shop all the essential Oil brands we carry on Harvest Cart 
Learn how Harvest Health Foods Essential Oils processed: Essential Oils Disclosure:
Other quality brands we carry are Aura Cacia, Now Solutions, and  Garden of Life Organic Essential Oils. 
Learn more about specific essential oils here: Essential Oils Properties and Uses:
Beginners Guide to Essential Oils by Dr. Axe: Beginners Guide or 101 Essential Oil Uses by Dr. Axe
Aura Cacia Essential Oils and their oils. Our staff has participated in EO training with Aura Caica's EO educators.  Aura Cacia is a part of Frontier COOP, which Harvest Health Foods has been a member for many years.  Frontier also supplies a lot of our spices, herbs, so we have verified the testing procedures they use for all of their products to ensure their quality and purity.   Aura Cacia has a wide variety of oils, we order several times a week, so if there is a special oil you are looking for, please let us know, we would be happy to do so. 
NOW Foods blends and recipes learn about NOW Foods quality and safety standards for essential oils.    
NOW(r) Essential Oils are analytically tested for identity, purity, and adulteration to assure the highest quality.
If you are looking for specific essential oil, please ask our staff, we will do our best to find them for you.  
If you are looking for Thieves Blend, please consider Now Foods Nature's Shield. Nature's Shield is a very similar herbal blend. 
Questions?  Please ask us:  Essential Oil Questions
 Essential Oil Disclaimer:  The FDA has not evaluated the statements on this website. No claims are made as to any medicinal value of these formulas, products or oils. Products, information, and descriptions presented here are for educational purposes of the traditional uses of essential oils only and are not intended to diagnose, treat, cure, or prevent any disease. This information should not be used as a substitute for medical counseling with a health care professional. Individuals with serious illnesses should consult a qualified health care professional.