Sorry folks we have canceled this event due to the weather please stay tuned we will reschedule.
Join us for an evening of sampling and education at Hudsonville Harvest Health Foods
Thursday, November 17th At 6 pm Jaime from Eagle Eye, will be sampling Organic Stellar wines and sharing how we can best pair them with our holiday meals.  We will be sampling as well, so come and be treated! 
Wine Sampling Begins at 5pm, Wine Pairings at 6 Pm Seminar At 6:30.
At 6:30 Tim Prince from Omne Diem will share with us how our bodies respond to Histamines-rich foods, and how enzymes can help elevate some of those responses.  The good news, you may be able to enjoy some of those foods you love but are avoiding.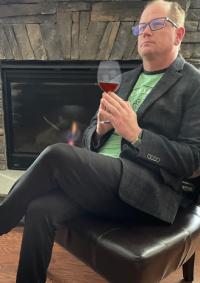 Tim Prince is the Chief Sales Officer for Omne Diem(tm), a dietary supplement brand committed to innovation and clinical validation. Prior to joining Omne Diem, Mr. Prince spent 16 years in sales and marketing within the medical food industry. Tim is an engaging and energetic speaker who will keep you entertained while providing insight into the emerging science of dietary histamine and its impact on daily comfort and wellness.
Learn More about Histamine Intolerance