Sampling Saturdays at Harvest Health Foods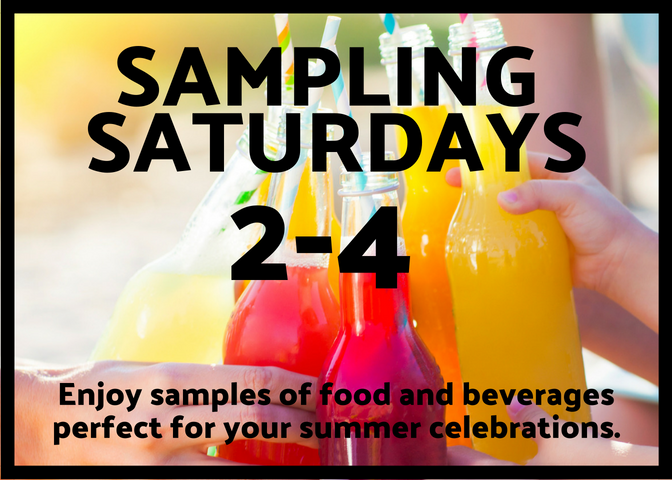 Join us on Saturdays for Sampling Saturdays at all Harvest Health Foods Locations from 4-6. Sample our featured kombucha, unique brews and organic wines. We will always have something yummy to pair with your samples. Plan to stop by on Saturday and bring wonderful things to enjoy for the weekend and the week to come.
Event Date
Repeats every week every Saturday until Sat Sep 01 2018 .
Sat, 06/02/2018 -

2:00pm

to

4:00pm
Sat, 06/09/2018 -

2:00pm

to

4:00pm
Sat, 06/16/2018 -

2:00pm

to

4:00pm
Sat, 06/23/2018 -

2:00pm

to

4:00pm
Sat, 06/30/2018 -

2:00pm

to

4:00pm
Sat, 07/07/2018 -

2:00pm

to

4:00pm
Sat, 07/14/2018 -

2:00pm

to

4:00pm
Sat, 07/21/2018 -

2:00pm

to

4:00pm
Sat, 07/28/2018 -

2:00pm

to

4:00pm
Sat, 08/04/2018 -

2:00pm

to

4:00pm
Sat, 08/11/2018 -

2:00pm

to

4:00pm
Sat, 08/18/2018 -

2:00pm

to

4:00pm
Sat, 08/25/2018 -

2:00pm

to

4:00pm
Sat, 09/01/2018 -

2:00pm

to

4:00pm