FRIDAY WINTER SAMPLING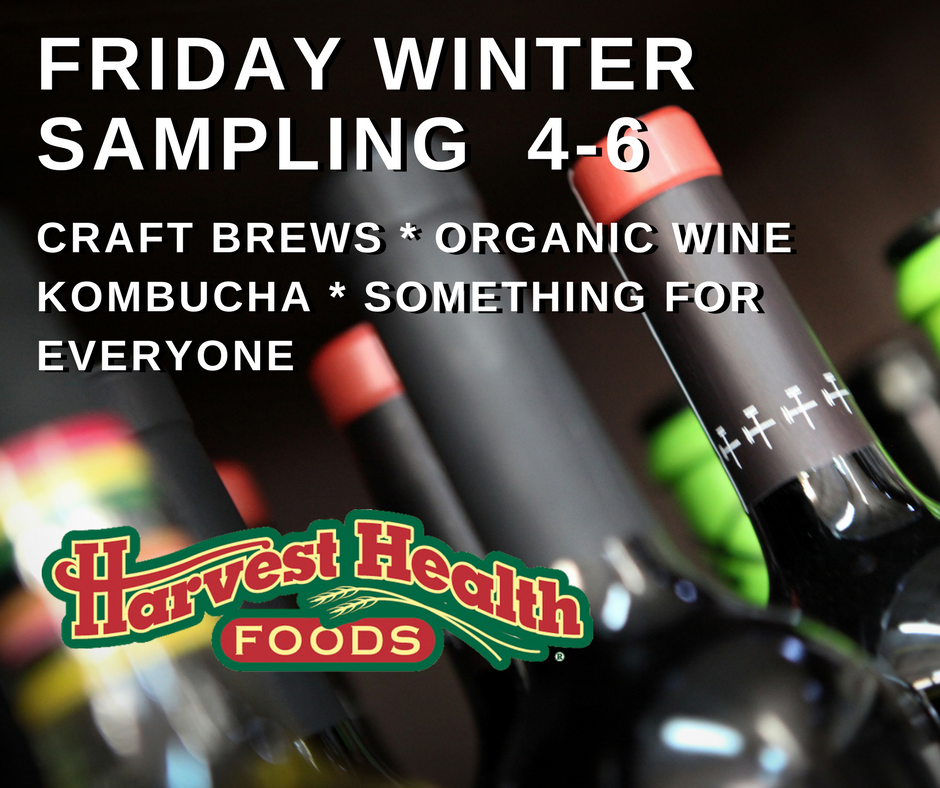 Join us at all three Harvest Health Foods Locations on Fridays for some fun and festive sampling.
4-6 - Every Friday we will select craft brews, organic wines, kombuchas and other beverages for you to try. Try something new for the weekend. Ask our staff for suggestions on their favorite beverages.
Event Date
Repeats every week every Friday until Fri Mar 30 2018 .
Fri, 01/12/2018 -

4:00pm

to

6:00pm
Fri, 01/19/2018 -

4:00pm

to

6:00pm
Fri, 01/26/2018 -

4:00pm

to

6:00pm
Fri, 02/02/2018 -

4:00pm

to

6:00pm
Fri, 02/09/2018 -

4:00pm

to

6:00pm
Fri, 02/16/2018 -

4:00pm

to

6:00pm
Fri, 02/23/2018 -

4:00pm

to

6:00pm
Fri, 03/02/2018 -

4:00pm

to

6:00pm
Fri, 03/09/2018 -

4:00pm

to

6:00pm
Fri, 03/16/2018 -

4:00pm

to

6:00pm
Fri, 03/23/2018 -

4:00pm

to

6:00pm
Fri, 03/30/2018 -

4:00pm

to

6:00pm