Friday Summer Sampling - Eastern Ave and Hudsonville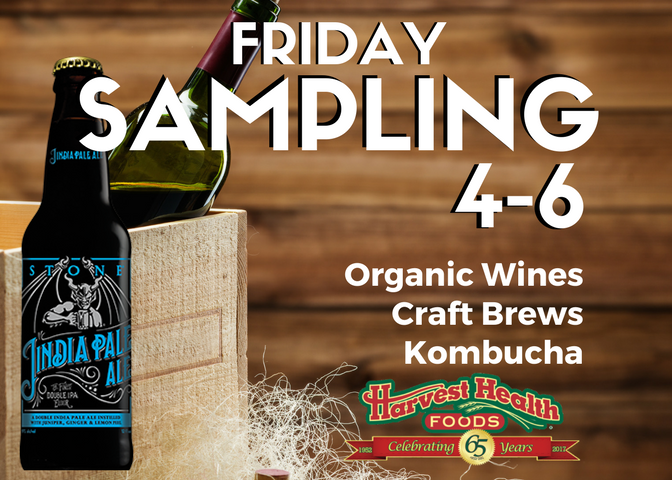 Join us every Friday for Summer Sampling at Hudsonville and Eastern Ave Harvest Health Foods Locations 4-6 pm . Stop by on Tuesdays 4-6 at our Cascade (6807 Cascade Rd, GR) for Tuesday Sampling!
Event Date
Repeats every week every Friday until Fri Aug 25 2017 .
Fri, 05/26/2017 -

4:00pm

to

6:00pm
Fri, 06/02/2017 -

4:00pm

to

6:00pm
Fri, 06/09/2017 -

4:00pm

to

6:00pm
Fri, 06/16/2017 -

4:00pm

to

6:00pm
Fri, 06/23/2017 -

4:00pm

to

6:00pm
Fri, 06/30/2017 -

4:00pm

to

6:00pm
Fri, 07/07/2017 -

4:00pm

to

6:00pm
Fri, 07/14/2017 -

4:00pm

to

6:00pm
Fri, 07/21/2017 -

4:00pm

to

6:00pm
Fri, 07/28/2017 -

4:00pm

to

6:00pm
Fri, 08/04/2017 -

4:00pm

to

6:00pm
Fri, 08/11/2017 -

4:00pm

to

6:00pm
Fri, 08/18/2017 -

4:00pm

to

6:00pm
Fri, 08/25/2017 -

4:00pm

to

6:00pm